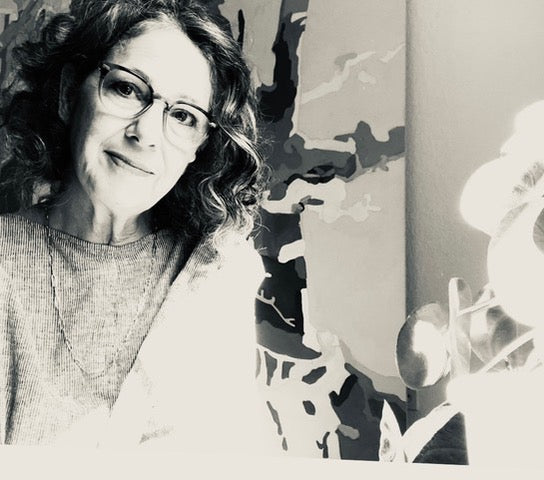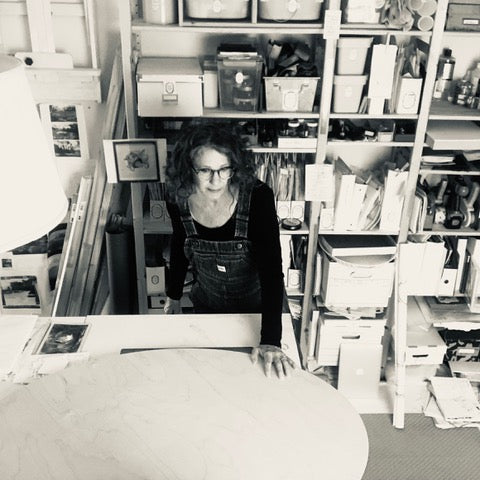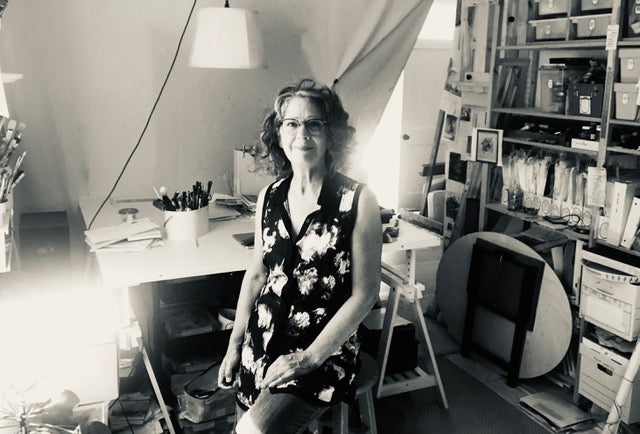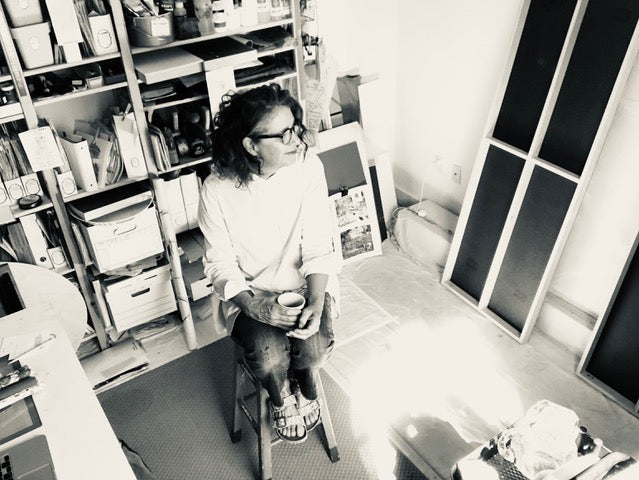 Mary H. Case
Austin, Texas
Mary Hatch Case is an award-winning artist who lives and works near Austin, Texas. Her work is influenced by the landscape of her Gulfport, Mississippi hometown and the East Texas coastline, characterized by ethereal compositions and use of light and dark. Mary's distinct portfolio features ink and charcoal drawings and painted works of acrylic and oil.
From the artist:
There is an inherent connection to nature in my work.  Although some of my pieces have no representational images there is an under lying capture in the variety of form, shapes, and value so prolific in our natural environment.  A Mississippi gulf coast native, raised in a military family that moved around, I was the quiet one in a big family with a larger than life pilot father leading the way with his affinity to outdoor activities.   I transplanted to Texas 20 years ago and fell in love with its big stories and big skies.  
The shaped surfaces I paint on were inspired by a vintage sepia postcard I found at Round Top many years ago. My figure drawings are primarily done in sepia ink on paper with the 
 ink lending warmth and the dried puddles spontaneity.  The pen brings back some control.
My art practice started in high school followed by several long blocks of studio time, one being during college years. In the last 20 years I've been able to focus primarily on making art. Studio time has been the best teacher.  If I can capture a whisper of the essence of nature in a work I consider the piece a success and an honor to share. Nature is the ultimate composer and the authority on any kind of design.